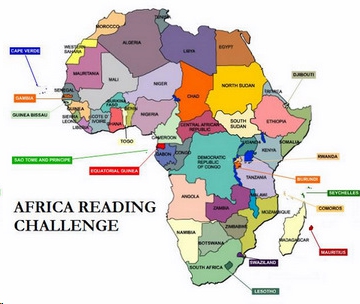 Musings about the Endless Reading Possibilities for this Reading Challenge
✔Marguerite Abouet
The Aya Series (Book Five, Six)
Chinua Achebe
Things All Apart; No Longer at Ease; Arrow of God
✔Chimamanda Ngozi Adichie
Americanah
Elechi Amadi
The Concubine
Yaba Badoe
True Murder
✔A. Igoni Barrett
Love Is Power, or Something Like That: Stories
J.M. Coetzee
Life and Times of Michael K; Elizabeth Costello
Gil Courtemanche (Quebecois)
Trans. Patricia Claxton
A Sunday at the Pool in Kigali
Tsitsi Dangarembga
Nervous Conditions
Achmat Dangor
Bitter Fruit
Lewis DeSoto
A Blade of Grass
Esi Edugyan (daughter of Ghanian parents)
The Second Life of Samuel Tyne
Cyprian Ekwensi
People of the City
Buchi Emecheta
Head Above Water
Carole Enahoro
Doing Dangerously Well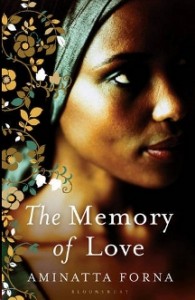 Aminatta Forna
The Memory of Love
Helon Habila
Oil on Water; Waiting for an Angel
Bessie Head
A Question of Power; ✔Maru
Margaret Laurence (Canadian)
The Tomorrow Tamer
Hisham Matar (American?)
In the Country of Men
Nega Mezlekia
The Unfortunate Marriage of Azeb Yitades
Adaobi Tricia Nwaubani
I Do Not Come to You by Chance
Helen Oyeyemi
The Icarus Girl
Alan Paton
Cry the Beloved Country; Too Late the Phalarope
Kwei Quartey
Wife of the Gods
Nawal El Saadawi
Woman at Point Zero
Veronique Tajo
Trans. Wangui Wa Goro
As the Crow Flies
N'gugi wa Thiong'o
Petals of Blood; The River Between
Chika Unigwe
On Black Sisters Street
Binyavanga Wainaina
One Day I Will Write about This Place
M.G. Vassanji
The Gunny Sack; Uhuru Street
Yvonne Vera
Opening Spaces: Contemporary African Women's Writing
Yijide Kilanko
Daughters Who Walk This Path 
2012 Reading Notes:
When I choose a specific group of titles or a certain number of books to read on a theme, I make reading time for those books. Otherwise, other books get in the way. I made no specific goals for this challenge in 2012, but I did read two of  Marguerite Abouet's Aya books (Three and Four) and three books by Canadians which considered aspects of African history/contemporary life (Will Ferguson's 419; Lawrence Hill's The Book of Negroes; Olive Senior's Shell). Next year, I hope to read more works penned by African writers.
2013 Reading Goal is 4 works by African writers, 2 other works from this list:
1. Bessie Head's Maru (1971)
2. A. Igoni Barrett's Love Is Power, or Something Like That: Stories (2013)
3. Marguerite Abouet's Aya 5 (2009) Illus. Clément Oubrerie
4. Marguerite Abouet's Aya 6 (2010)  Illus. Clément Oubrerie
5. Chimamanda Ngozi Adichie's Americanah (2013)
6.