I am, y'know: that is, buried in it. In print.
But it's okay. Don't worry.
Most of my favourite people are beneath the surface as well.
I've been making bookish net-friends since 1998 and I've had a website since 2003, but I moved to a WordPress platform in January 2010. And I like it!
I read about 200 books a year, and I have a particular fondness for the works of Canadian writers and for short stories. The majority of my reading is what is marketed as literary fiction, but I'm passionate about strong storytelling and exquisite crafting, and I'll take it wherever I find it.
This site contains some conventional reviews, but I also write about the experience of reading a book. And that is an inherently personal thing.It's not that I don't appreciate a good plot summary (I forget the details two books later if not sooner), and it's not that I don't enjoy a good discussion about the literary theory (how the experience of a work would change in a single narrative voice versus three characters' perspectives, or whether the style of prose slows the reader, or whatnot). But underneath all those details, I am a single reader.
As a student, I dutifully listened to profs' and critics' impassioned declarations and definitions of great writing but, over the reading years, those statements came to sound more like opinions.
One might believe that "show, don't tell" was over-rated; another would declare that the Best Book Ever epitomized "show, don't tell".
Polarized ideas about "what makes books work" abound.
How can you not question the idea of objectively rating creative work, when reading is always experienced through a single reader's experience, through their personal lens?
I come to a book with my own reading history (beginning with Enid Blyton books and travelling through everything from ingredient lists and singles ads to Booker- and Giller-Prize winners), and my own life experiences (currently gathered in a city that I love, Toronto, with my husband and two step-daughters): I think all of this informs my experience of reading a book as much as all those years of English studies and creative writing.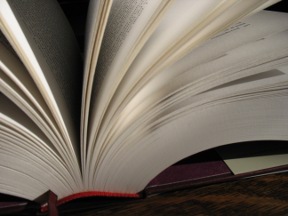 So I'm not an authority on what makes books work for every other reader in the world, but one of my great pleasures in life is to share my experience when a book really does work for me.
And, if we get to know each other, hopefully that gives you some idea of whether or not it will work for you, too.
(Don't worry: I'm spoiler-phobic, so if I'm chatting about it here, I'll bite my bookish tongue before those slip out.)
For publishers and publicists, authors and interns who are reading this, wondering if I accept books for review? I do, but in a very limited fashion.
Ideally, I would purchase all my books from independent retailers, but, in reality, I can't afford to buy all the books I read, so I depend heavily on the public library to fill the gaps. And, with a book budget that never stretches far enough to encompass existing favourites, and with the library book-buying budgets similarly restrained, I'm less likely to reach for someone new.
So, if you think there's someone I'm missing, an emerging author or an established author that I've overlooked, someone about whose writing you are truly passionate, do contact me.
I love the idea of discovering new favourites, the possibility of new MRE authors. If you're curious whether those offerings influence my response, you can check them out here: you'll see that those books get the same B.I.P. treatment as those borrowed or bought or found in a box on a curb (oh, that's so sad).
But I really am Buried In Print, so please don't hesitate to make a pitch, but if the prospect doesn't excite me, I might decline your offer.
I think there is a reader for every book and sometimes I'm just not the one. And sometimes my reading schedule is just too saturated. And sometimes I think an author deserves their royalties more than I deserve a free book.
Thanks for dropping by and good reading to you!
Buried.In.Print. (But, if you're bookish, you can call me BIP.)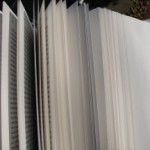 To Connect:
Email: buriedinprintATgmailDOTcom
Twitter: https://twitter.com/buriedinprint
LeafMarks: https://www.leafmarks.com/Buried In Print
Tumblr: https://www.tumblr.com/blog/buriedinprint
LibraryThing: https://www.librarything.com/profile/buriedinprint
BookLikes: http://buriedinprint.booklikes.com/
GoodReads: https://www.goodreads.com/user/show/2793376-buried-in-print
Facebook: http://www.facebook.com/people/Bip-Buriedinprint (Lurking only)

Please, do say hello. There's no such thing as too much bookchat!